Located just outside the Yasuní National Park and within the Yasuní Biosphere Reserve, La Selva Lodge is perfect for travellers seeking their ideal Amazon experience — whether they are six or sixty. A luxury resort in the heart of the rainforest, everyone will find something to love.

IN THE HEART OF THE ECUADORIAN RAINFOREST:
Our lodge is located on the north bank of the Napo River, which eventually flows eastward and joins the mighty Amazon on its way to the Atlantic Ocean. It takes about five hours to travel from your hotel in Quito to your jungle suite, by plane, motorized canoe, by foot, and arriving in a silent paddle canoe.

SWEET DREAMS IN THE MIDST OF THE JUNGLE:
La Selva Amazon Ecolodge has 19 spacious suites, including three Scenic Suites with views of Lake Garzacocha and four roomy Family Suites. The Scenic and Superior Suites include exclusive rainforest showers, private balconies, and panoramic views, while the Family Suites include extra-spacious bathrooms, hammocks and a hot tub on a private porch. The design of the rooms at La Selva is inspired by the architecture of the native people's homes. The airy, shady layout keeps things cool even in the hottest hours of the day.

At La Selva Lodge, we are deeply committed to sustainable ecotourism and keeping our impact on the environment to a minimum. Therefore, we do not have air conditioners in the rooms. There are, however, large windows and a ceiling fan which keeps the air in the suites circulating. If you need a hairdryer, ask for one in the front desk.

RAINFOREST WELLNESS:
for your mind, body, and soul.
La Selva Lodge invites you to experience our spa treatments in the middle of our protected rainforest reserve as well as our soulful yoga sessions: we have created a truly unique space in which to relax and connect with the natural world like few others on the planet. Inspired by the natural beauty and essence of the Amazon, our highly-qualified massage therapists provide innovative and traditionally crafted treatments sure to delight.

Please note: These services are only available upon request. Each treatment has an additional cost. Please request your treatment before arrival or with anticipation during your stay. All treatments and sessions are subject to availability.

SERVICES
Staff
Our friendly staff form the backbone experience, and are always available to cater to any special needs you may have.
Birdwatching
Bird life is exceptionally diverse at La Selva and one of the highlights of our Amazon ecolodge — even if you're not a serious birder, you'll soon become a bird-lover of some of our 600+ species.
Wi-Fi
Free Wi-Fi with a passcode all around the lodge and rooms. Ask for the passcode at reception.
Electricity
Throughout the Lodge, 24-hour electricity is provided by a distant, nearly inaudible generator.
Boots & Ponchos
Clean and disinfected bubber boots and rain ponchos are available for all of our guests at the Lodge, free of charge.
Water
Purified, safe drinking water is available at multiple points around the Lodge – there's no need to bring your own bottled water.
Wildlife Viewing
You don't have to be an expert! With the help of our specialist naturalist and native guides, you'll soon be spotting parrots, monkeys, toucans, caimans, frogs, and much, much more.
Restaurant, Lounge & Bar
From dawn to dusk, you can always count on a member of staff to help you with whatever you need in terms of food and beverages. Our bar is fully stocked with local and international beers, liquors, and gins. Feel free to start a tab and pay the night before you leave.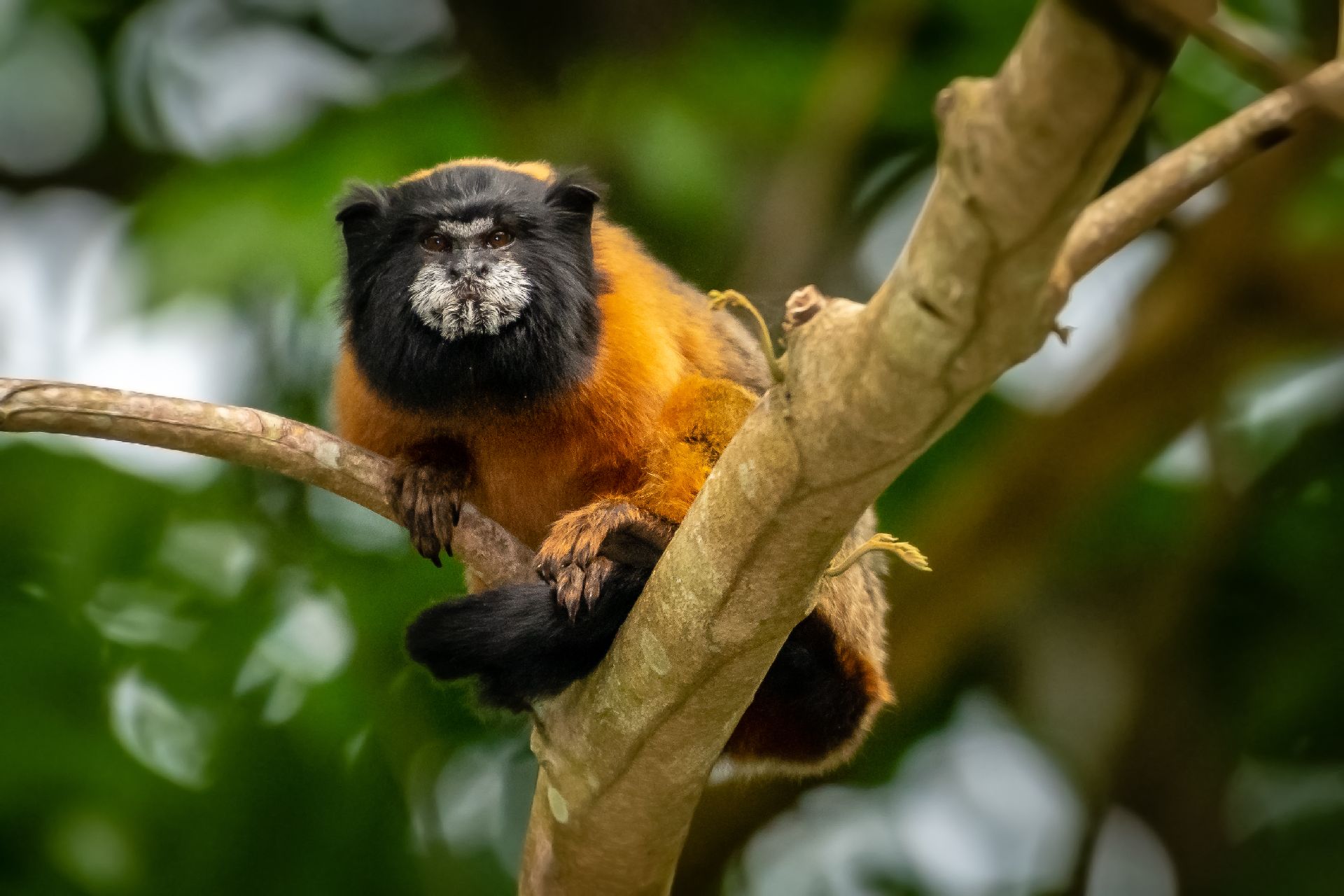 AMAZON PROGRAM
4 DAYS / 3 NIGHTS
FROM $1450 P.P
BOOK NOW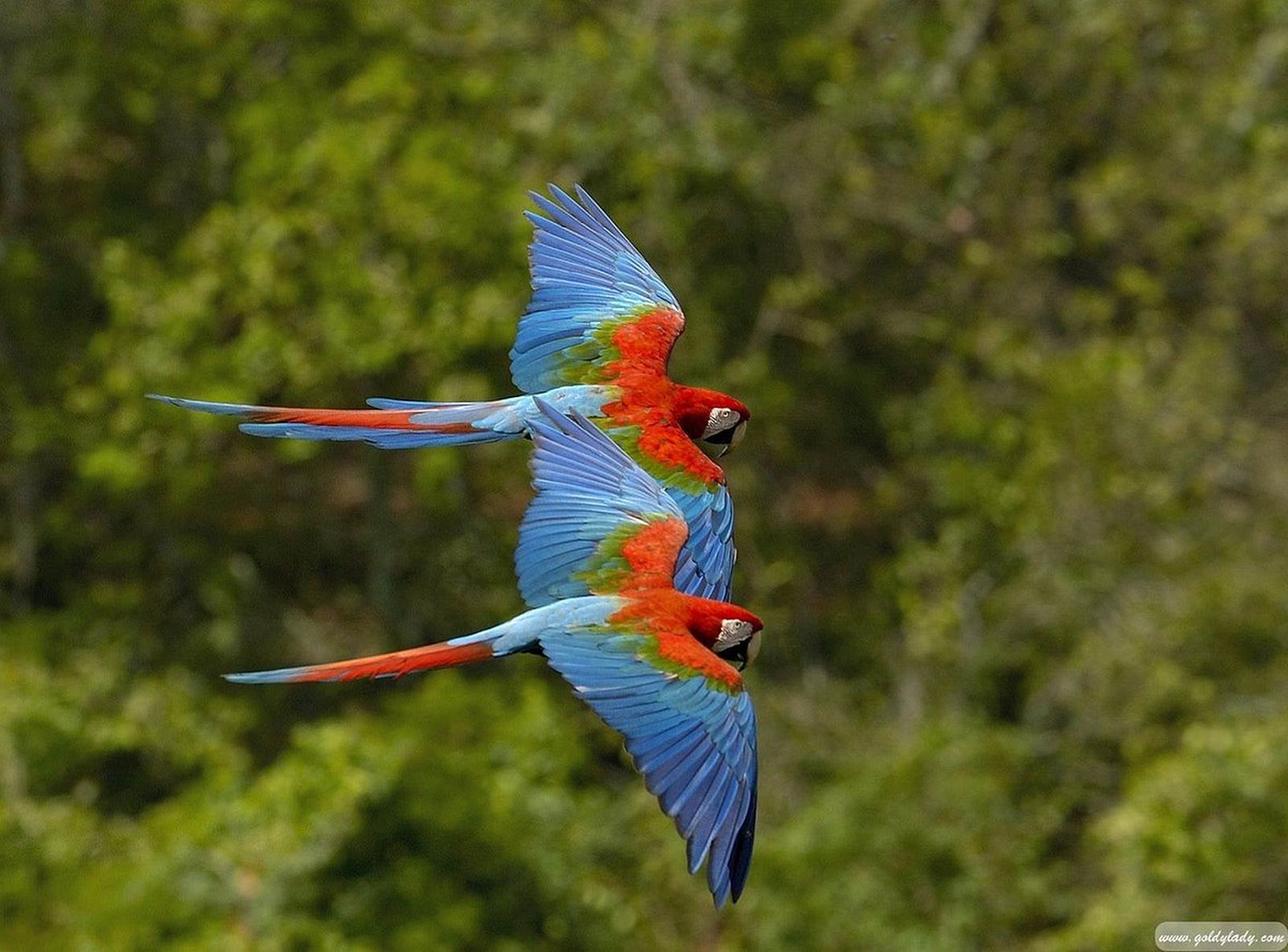 FAMILY PROGRAM
4 DAYS / 3 NIGHTS
FROM $1810 P.P
BOOK NOW
HIGHLIGHTS
great for family fun!
Monkeys, parrots, piranhas and snakes. Need we say more?
Kids, parents, brothers, sisters, granddads, grannies, cousins, nephews, nieces, and any other sort of relatives are welcome at La Selva Amazon Lodge! We've been creating memorable family moments for over a quarter century and we take great pride in being the most kid-friendly lodge in the Ecuadorian Amazon.


FOR A FAMILY OF 3 (2 ADULTS + 1 CHILD UNDER 12 YEARS OLD)

HIGHLIGHTS
The jungle is a great place to be a kid! At La Selva Lodge you can kayak around the lake as you look for monkeys, climb up into our canopy tower to look for birds and swing on vines like Tarzan!
Kids get to do all of the regular great La Selva fun stuff, like hike in the jungle, ride the canoes around the lake and look for wildlife with trained, English-speaking guides.

But because we love them so much, kids get some extras, too!
– Special kit for adventurers
– Crayons for drawing pictures of their day
– Excursions with specially trained guides
– Magnifying glasses to see tiny wildlife close-up
Your kids are a bit finicky, you say? No problem! Our chefs have a lot of experience whipping up kid-friendly meals and snacks.


JUNIOR NATURALIST PROGRAM
We love our naturalist guides. They speak multiple languages, including English, Spanish and Parrot. They can spot frogs on the trail that look just like leaves until someone points them out. They can tell which species of monkey is overhead just by hearing it move through the trees. What could be cooler than a naturalist guide?

Kids who want to participate will be given a list of things to do, including learning bird calls, finding food in the jungle, and paddling the canoes. Those who are found worthy will receive a great honor: they'll be an official La Selva Lodge Junior Naturalist Guide!
CHILDREN POLICIES
To preserve their safety and make it a good experience for our little passengers we have established the following policies:
– We do not accept any children under the age of 3 under any circumstances.
– A private guide is mandatory when one or more children are between the ages of 3 and 6.
– An obligatory release must be signed before guests travel where the parents will be entirely responsible for their children when visiting La Selva between the ages of 3 and 6.
BIRDWATCHING
4 DAYS / 3 NIGHTS
PLEASE CONTACT US
BOOK NOW
BIRDWATCHING
Birdwatching in the Amazon Rainforest is a bucket-list adventure for many birdwatchers, and there is no better place in the Amazon to see them than La Selva Lodge, located in the heart of the Yasuní Biosphere Reserve.

After all, there are more species of birds in Ecuador alone than in all of North America combined, and a large percentage of those birds make the Amazon their home. You're sure to see dozens of species of birds…just on the canoe trip from the town of Coca down the Napo River to get to the lodge on your first day!
BIRD PARADISE
We love having birdwatchers at the lodge, and here are just a few things we do to make your birdwatching experience unforgettable:

– Native guides from local communities: they may not speak much English, but they know the local names of all of the birds, and better yet, where to find them!
– Early breakfasts
– An observation tower high in the rainforest canopy Quiet, hand-paddled canoes for seeing birds on the lagoon and the creeks that lead in and out of it.
– Private, specialized birdwatching guides upon request with an additional fee.
HIGHLIGHTS
Why La Selva Lodge? Here are just a few of the many, many highlights of birding with us:
– It's the place where the Long-tailed Potoo was first seen
– It's also the place where the Ochre Striped Ant-pitta and the Cocha Antshrike were first documented;
– The world capital of the spectacular Zig-zag Heron.
– The Yasuní Biosphere Reserve is home to hundreds of species of birds, from tiny hummingbirds to massive Harpy Eagles
– Our guests regularly see dazzling species such as macaws, toucans, and tanagers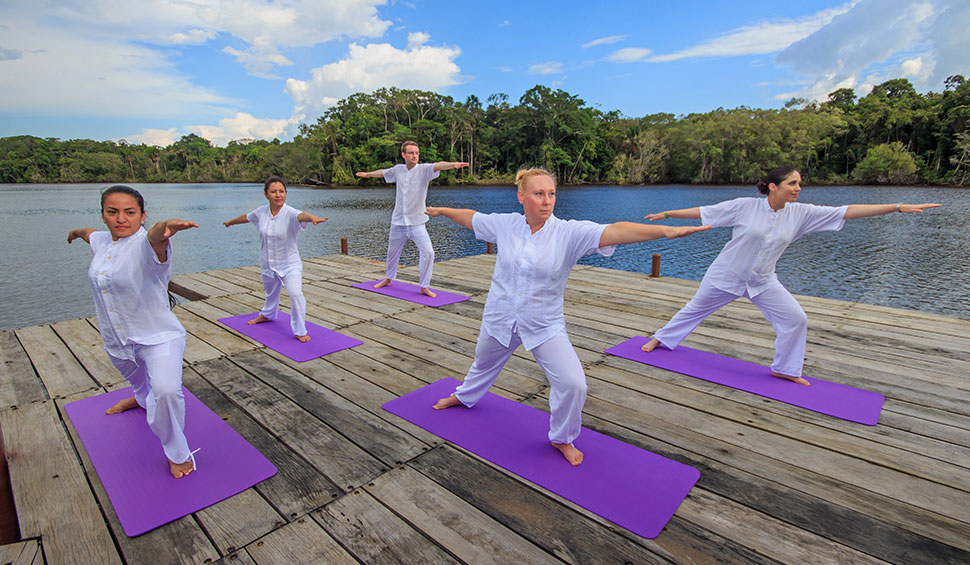 AMAZON PROGRAM
5 DAYS / 4 NIGHTS
FROM $1810 P.P
BOOK NOW
RATES 2024 LA SELVA LODGE
Day 1: TUESDAY
BALTRA ISLAND - SANTA CRUZ ISLAND
AM: Departing Guayaquil to Galapagos (1½ Hour Flight)
BALTRA ISLAND
Home to Galapagos' main airport, this will be the starting point of your experience aboard the best tour of the Galapagos Islands. A bilingual guide will meet you at the airport and assist you during the transfer onboard the Golondrina. Welcome Ceremony, briefing session.

PM: After Lunch
PRIMICIAS RANCH: On the very first stop, you'll be able to see the staple and namesake of the Islands: the Giant Tortoise, these gentle creatures are easily spotted gracing through the foliage or resting. Harder to spot but equally fascinating, the many birds that reside in the Galapagos are literal descendants of the Andean Plateau species; endemic sub-species of Mockingbirds, Flycatchers, Cattle Egrets and Finches can be seen throughout the Ranch.