MANDARI PANGA LODGE
One of the only amazon lodge located within the boundaries of Yasuni National Park in Ecuador. Our amazon lodge is isolated from other facilities in a nearly untouched area of rainforest in one of the most biodiverse regions on the planet.

COMFORTABLE AMAZON JUNGLE CAMP
Connect with the jungle in a way not possible in a traditional lodge. Experience the sounds of the birds, animals, and rivers. Sense your surroundings in your sheltered, elevated, comfortable safari-style tent with a river view.

DIRECT BENEFITS TO THE KICHWA COMMUNITY
Your visit to our camp makes an essential contribution to improving the quality of life for the people of the Mandari Panga community. It's crucial to help protect the incredible diversity of life in the Yasuni region of the Ecuadorian Amazon.

THE CAMP
Distinct from any other lodge in the Amazon, Mandari Panga Camp is a unique option for your visit to the spectacular Amazon region of Ecuador. Located in an isolated zone of nearly untouched rainforest within the Yasuni National Park, one of the most biodiverse areas on the planet, this campsite is designed to give visitors the most authentic experience possible in this fantastic region. We offer accommodations in comfortable tents, safari style, instead of enclosed cabins. Connect with the jungle in a way not possible in a traditional lodge; experience the sounds of the birds, animals, and rivers and sense your surroundings in your sheltered, elevated comfortable tents.
VIEW GALLERY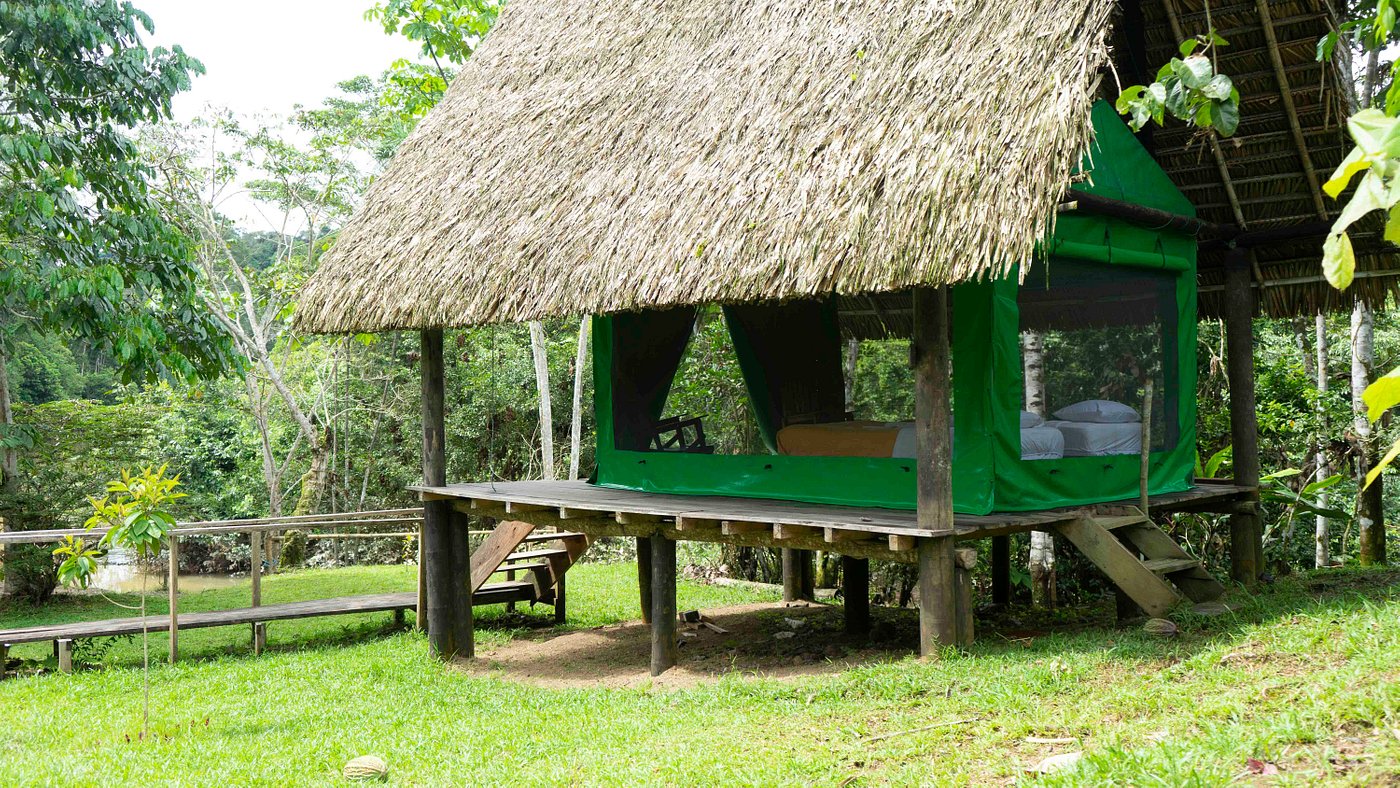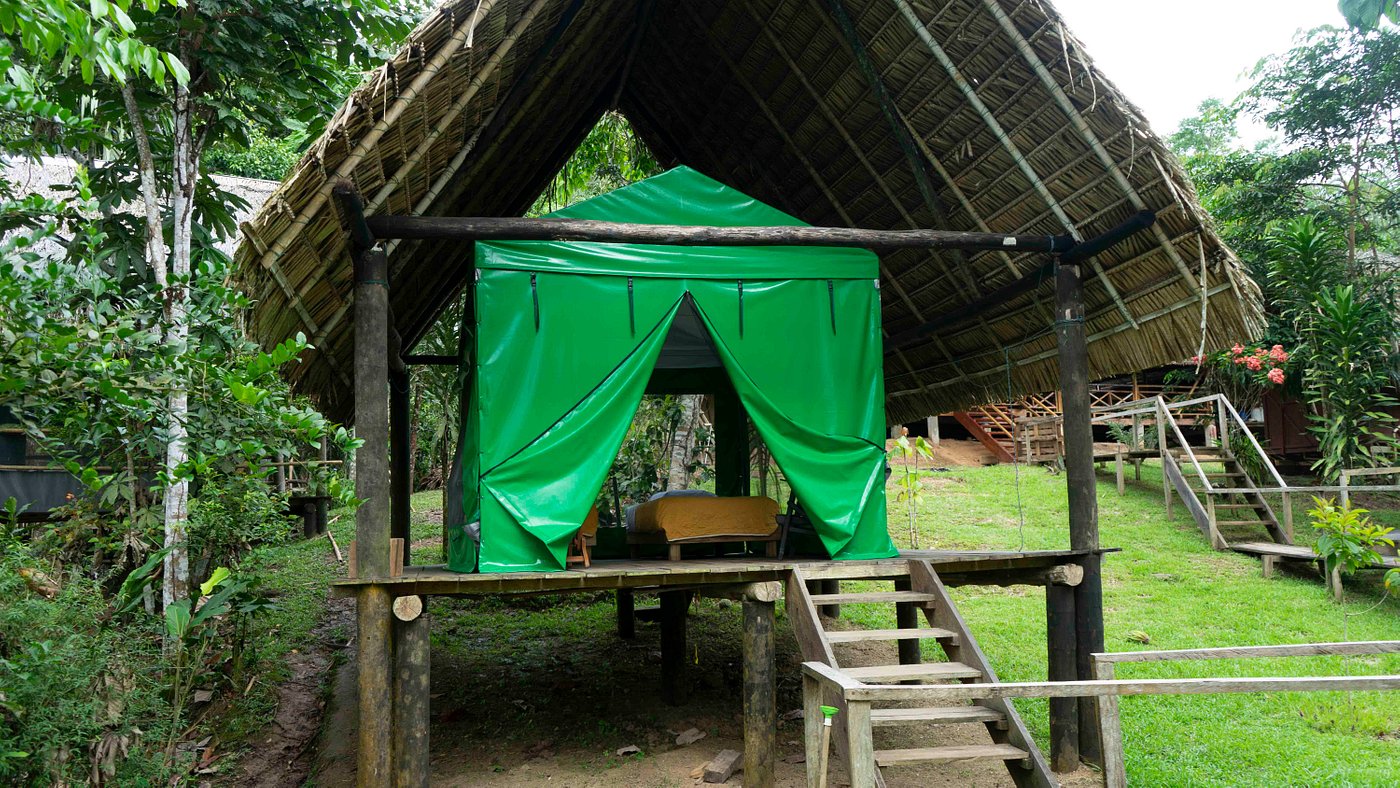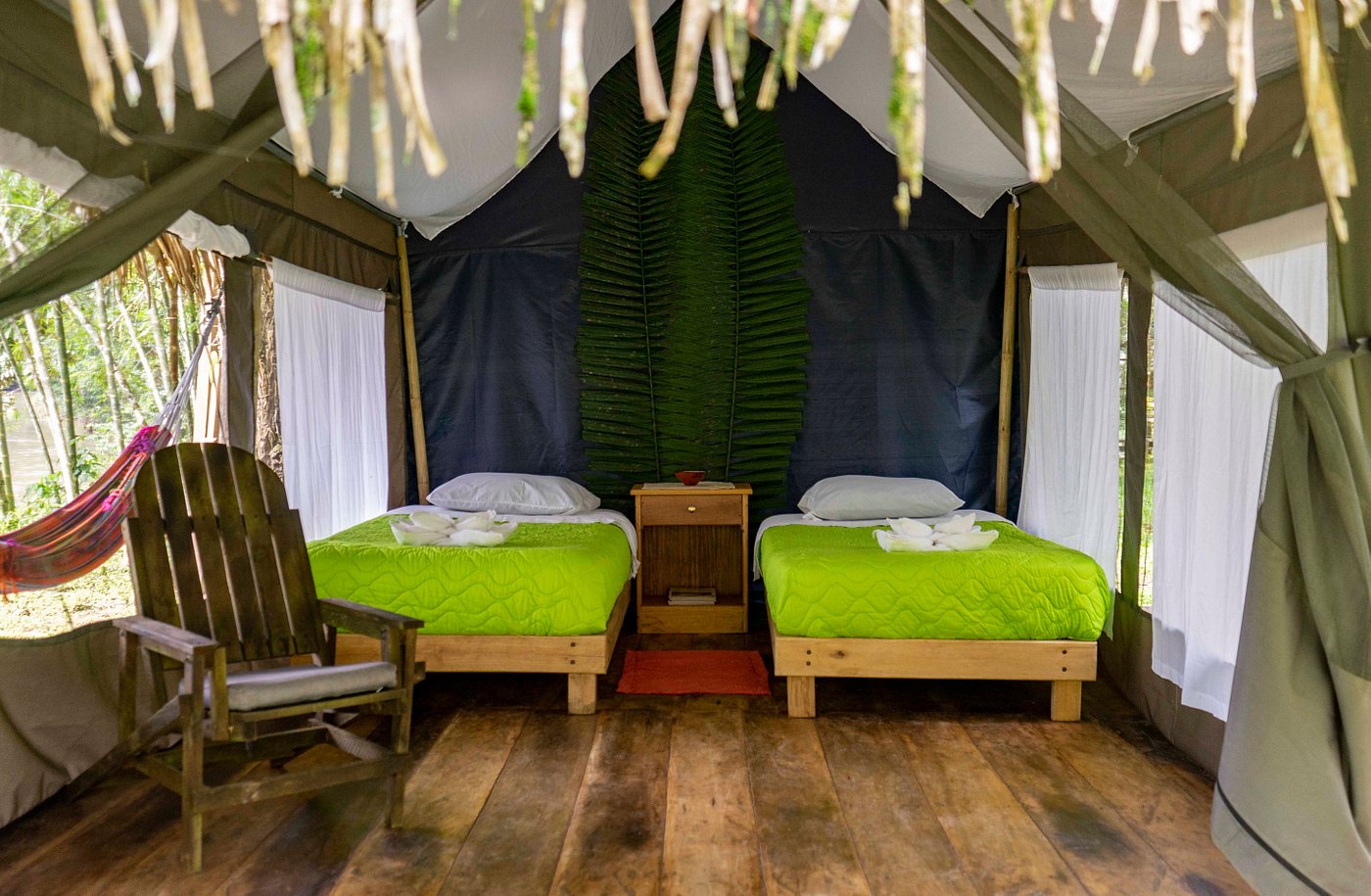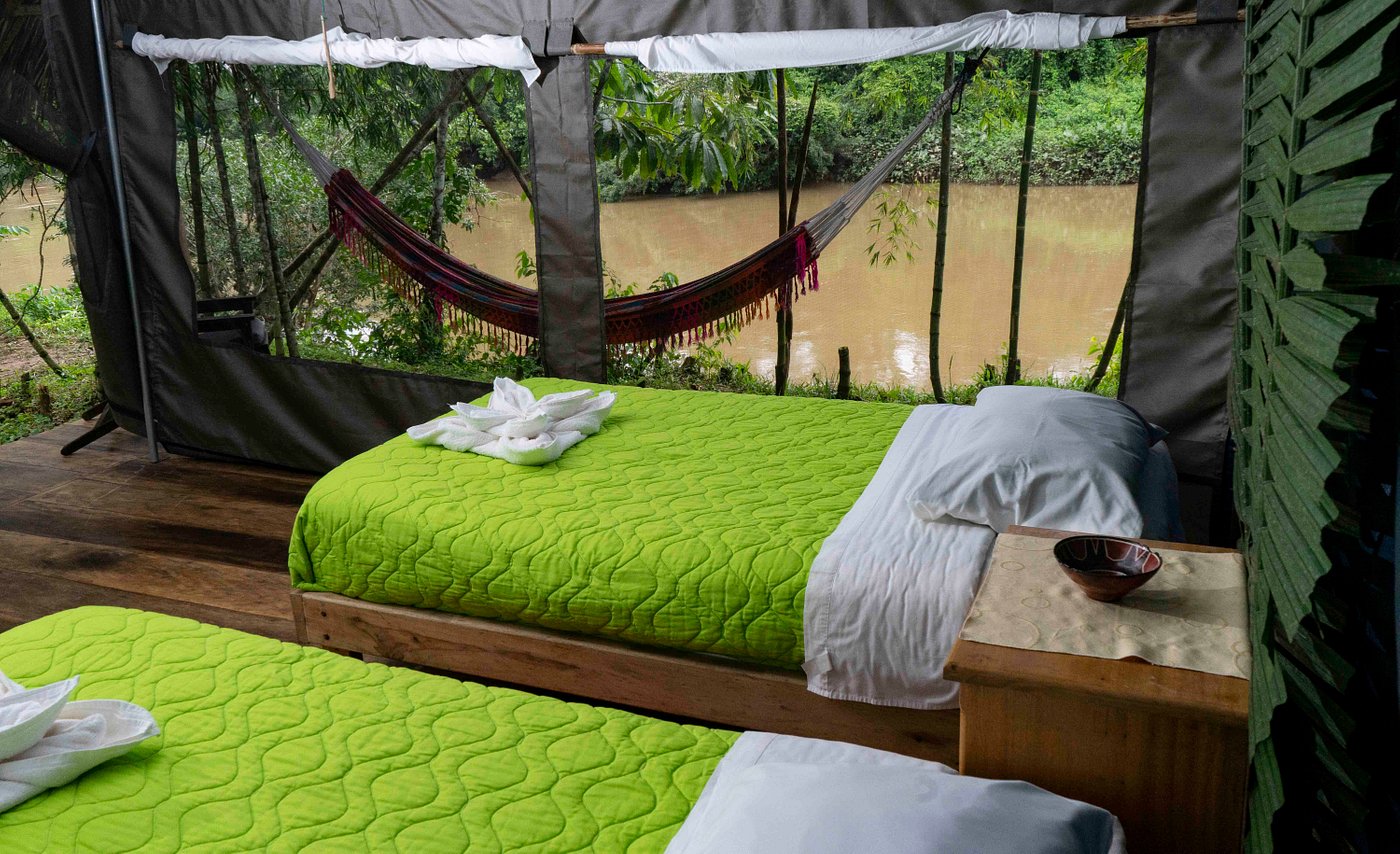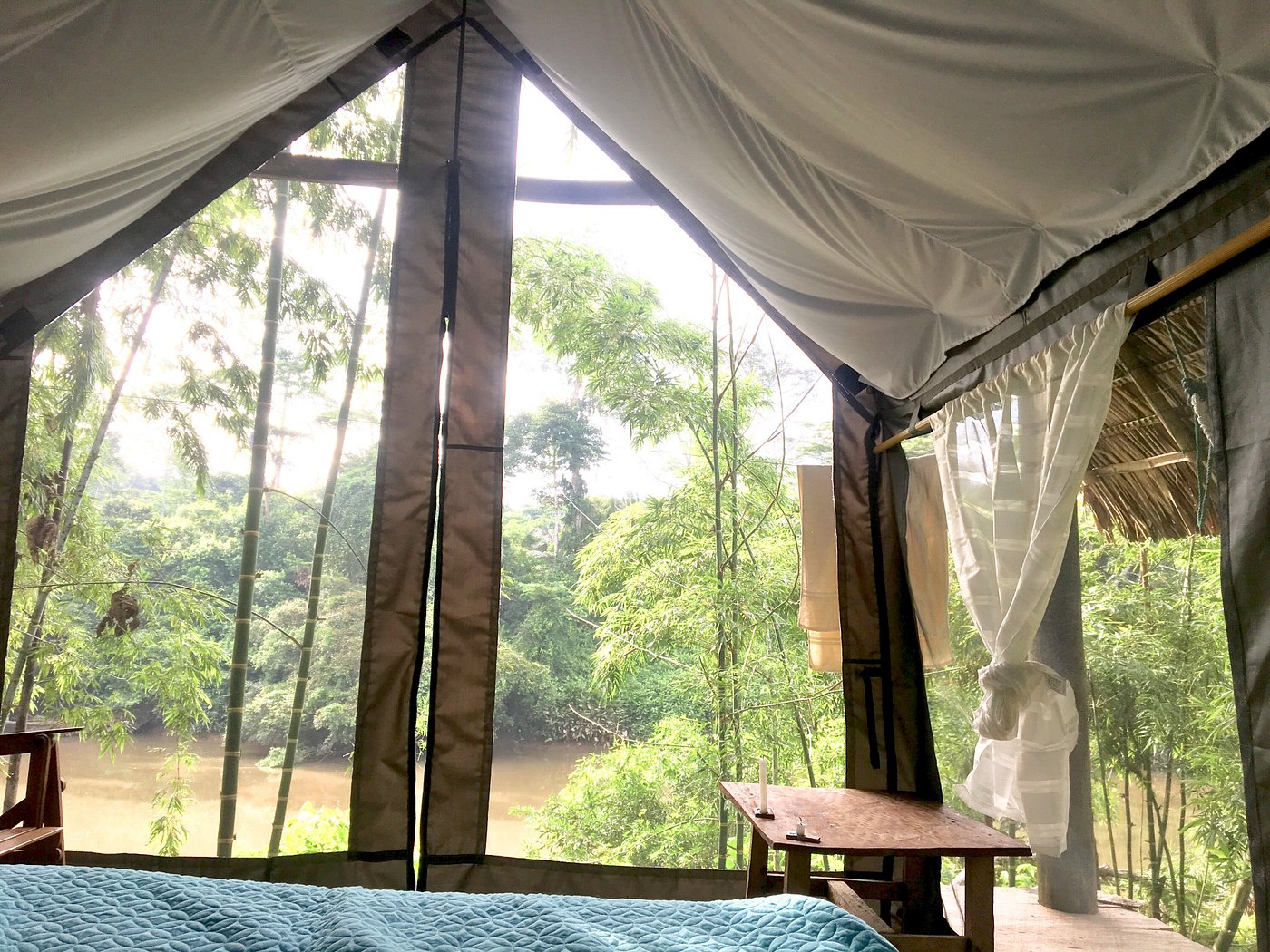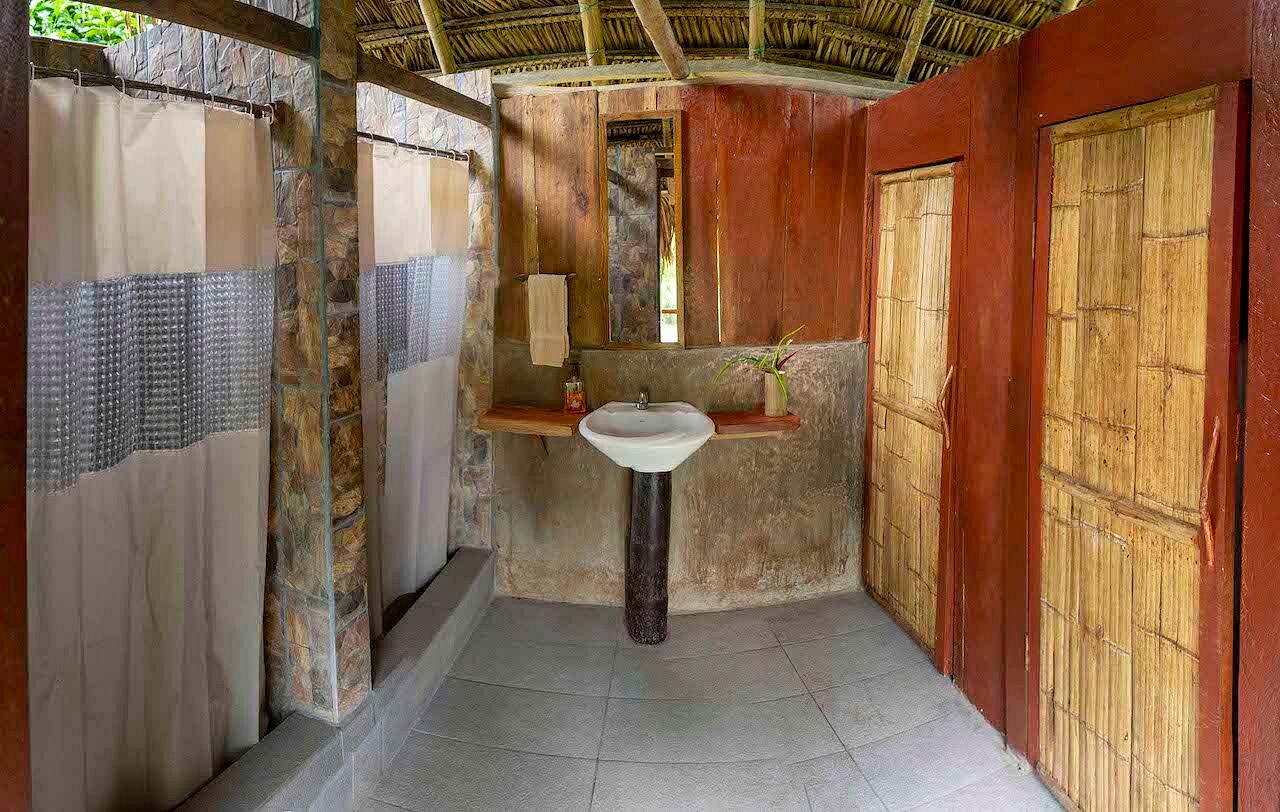 SAFARI STYLE TENTS
Our tents are set up on large sheltered elevated platforms, built with traditional techniques and elements, complete with a chair and a hammock for relaxing during your stay.
Eight elevated platforms with spacious safari-style tents. 5 with a view of the Tiputini River, 3 with a view of the Yutzuyacu River, and 1 cabin.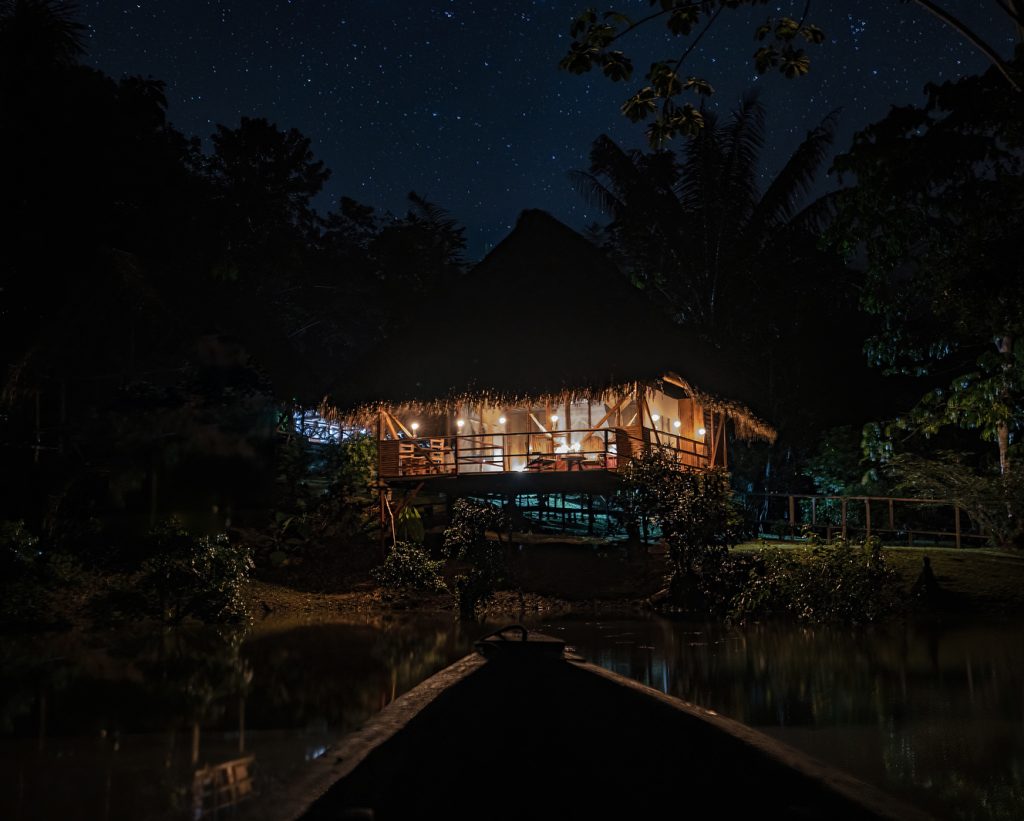 PLATFORM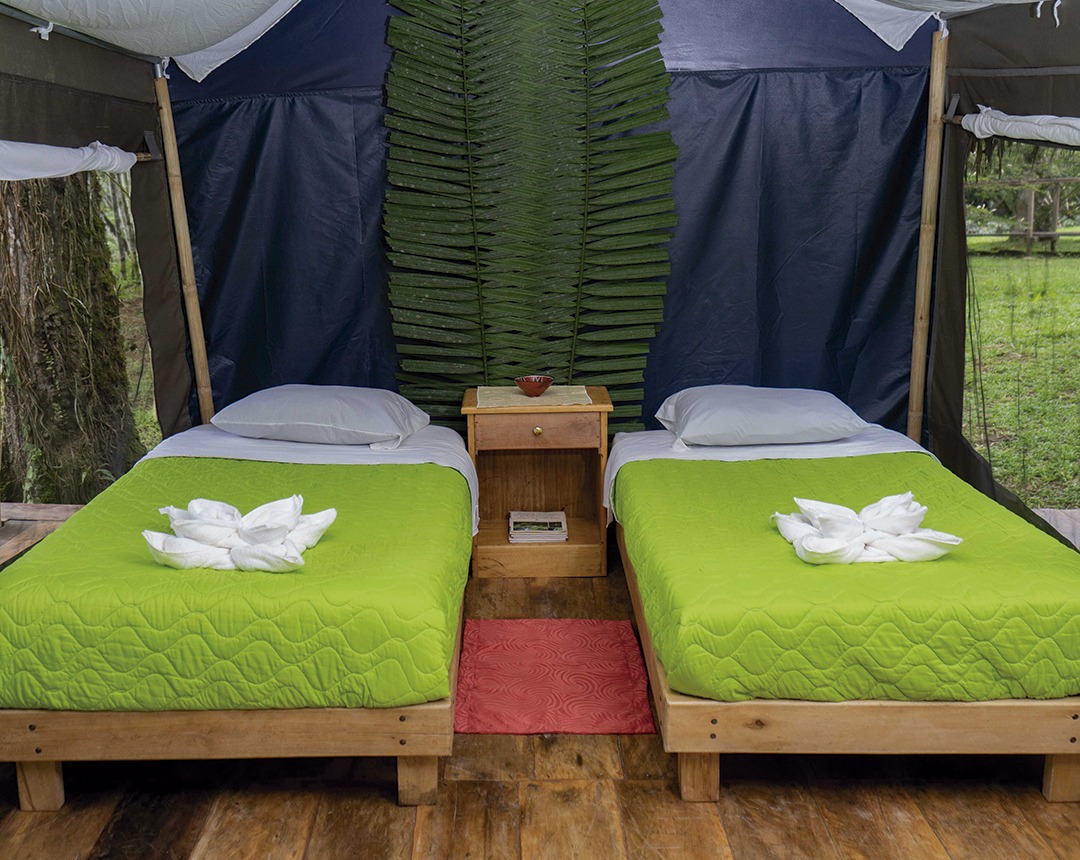 TWIN BED TENT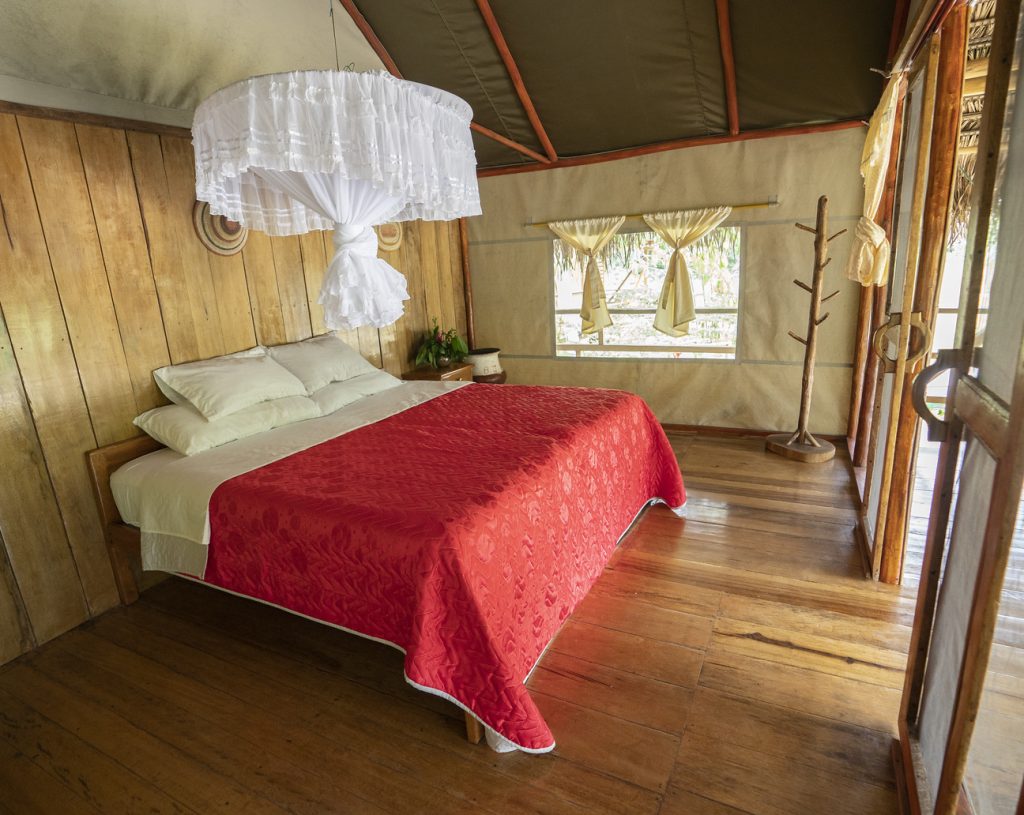 MATRIMONIAL BED TENT
ITINERARIES
Experience an unforgettable time in the Ecuadorian Amazon
A REMOTE LODGE INSIDE THE YASUNI NATIONAL PARK
Our experienced local native guides and other experts, who visit our camp, have carefully planned our tours. We are open to designing new experiences. If you want to create your own personal journey, please let us know; we will be happy to make it possible.
NATURE + CULTURE
4 DAYS / 3 NIGHTS
FROM $775 P.P
Our tour will take you deep into the jungle, where you'll learn about its unique flora and fauna, natural history, and the cultural traditions of its people while gaining an understanding of the importance of protecting the remarkable biodiversity it holds.
BOOK NOW
BIRDWATCHING TOUR
6 DAYS / 5 NIGHTS
(available as a private tour)
FROM $1690 P.P
Whether you are an experienced birder or just starting with this activity, the Amazon basin, with around 590 species, is a must destination to visit. From the common bird species: toucans, macaws, parrots, kingfishers, oropendolas, and more, to the most searched birds as eagles, herons, owls, and potoos, our experienced local guides with the company of expert birdwatching guides will make your bird checklist a full one.
BOOK NOW
DAY 1: ARRIVAL AT MANDARI PANGA
Itinerary (sample)
The times and length of the hikes are flexible and defined by the guide the day before. The guide may modify the plan on any particular day based on weather, wildlife activity, recent sighting information, and other factors.
Upon arrival in Coca (airport or bus terminal), you'll be met by your local guide. Depending on your time of arrival, you'll have a chance for breakfast (not included) at "Maitos del Yasuní" a typical restaurant created by the association Challuwa Mikuna to benefit indigenous women.

We'll then begin a journey of about an hour and 45 minutes in land transport, during this route we will make a couple stops to start birding. Once we arrive at the Tiputini river port we will enjoy a packed lunch and begin our adventure. We embark on a serene journey down the meandering river, nestled within the graceful embrace of our canoe. Our eyes eagerly scan the verdant banks, anticipating the arrival of avian companions.
Soon, a vibrant kaleidoscope of feathered wonders graces our vision: elegant herons gracefully stalking their prey, darting kingfishers with their vibrant plumage, and gentle swans gliding serenely along the water's surface.

When we arrive at the camp, you will have time to get to know the facilities and settle into your tent. Indulge in a refreshing welcome drink before savoring a delectable candlelit dinner that awaits you in the main house.
DAY 2: TO 5
Each day's activities will be planned the night before, based on weather conditions, animal activity, sightings, and current hotspots known by the local guides. This area has different environments: terra firme and igapo forest, black water lagoons, and white water rivers.
Parrot clay-lick. There is one clay-lick close to the campsite and another close the community center. Birds are usually more active early in the morning; we will leave the camp around 5 am to visit either of these sites. There are various types of parrots, like the Orange-cheeked Parrot.

El Moretal. This site is just crossing a small river from the camp. Morete is a type of palm tree, and local refers to Moretal to a lowland flooded forest composed by this palm. This hike is near or in swamp areas. This ecosystem is a perfect area to see birds during the day, like the Long-tailed potoo.

Tiputini river. This river flows west to east and passes all the Yasuni National Park, and in some areas, it is the natural limit between the Kichwa and Huaorani communities. This river carries a lot of nutrients in its water. We will leave early in the morning for a canoe ride; we will turn the motor off and go with the flow. Birding here is nice and relaxing. This is an excellent opportunity to see swallows, kiskadees, kingfishers, woodpeckers, potoos, and others. If we are lucky, we might see river dolphins.

Blackwater lagoons. There are a few of these in this area. We can find hoatzins, herons, pigeons, tanagers, swallows, and others. And with some luck, the giant otter. This is a mixed activity, hiking and canoeing.

Trails by the camp. One trail (Peccary trail) starts just back of the restaurant, and another two trails are crossing the Tiputini River and the Yutzuyacu River from the camp. Most are loop trails with options of length. Most of the time it is not necessary to walk long distances to observe a good variety of birds.
DAY 6: RETURN TO COCA
Breakfast will be served early in the morning (depending on the time of the group's flight departure). We'll begin our trip in our motorized canoe for about an hour and a half; during the relaxing trip, you can say goodbye to the beauty of the Amazon rainforest. We'll then be met at the shores of the river and travel overland for about an hour and a half back to Coca, where you'll be dropped off at the airport for your return to Quito or travel to your next destination.
ADVENTURE EXPERIENCE
7 DAYS / 6 NIGHTS
FROM $1450 P.P
This is for you if you are looking for a complete Amazon adventure. This tour combines hiking with kayaking, and two nights camping in the deep jungle. Even though there are no facilities those nights, you will have the comfort of tents, mattresses, pillows, a cook, and a private canoe during these days. This is a tour, with more chances to see wildlife and feel the Amazon.
BOOK NOW
RATES 2024
All rates are per person.
| PROGRAM | ACCOMMODATION | DOUBLE StandarD |
| --- | --- | --- |
| NATURE+CULTURE | 4 DAYS - 3 NIGHTS | $775 |
| BIRDWATCHING TOUR | 6 DAYS - 5 NIGHTS | $1690 |
| ADVENTURE EXPERIENCE | 7 DAYS - 6 NIGHTS | $1450 |
BOOK NOW
NOTE:
Children under 11 years 11 mont​hs have a 30% discount on the rate


Children under 5 years have a 80% discount

on the rate

INCLUDED
Canoe transportation from Coca to the Lodge
Accommodation
All meals according to program
Bilingual English/Spanish speaking Naturalist Guide.
Guided Excursions.


Local naturalist guide Spanish


Rubber boots (only up to #43)
NOT INCLUDED
Tips and snack bar expenses
Extra meals and drinks
Transportation Quito–Coca– Quito
Rubber boots larger than size 43
Personal items: flashlight, raincoat