Napo Wildlife Center is Located in the heart of the Yasuní National Park, a UNESCO a Biosphere Reserve, the Napo Wildlife Center provides visitors with great opportunities to explore the treasures hidden in the sacred lands of the Amazon Rainforest in Ecuador. One of the particularities of this hotel is that it is 100% managed by the Kichwa Añangu community, making it the greatest example of a community-based project that benefits the local community and preserves the diverse flora and fauna of the area. With 12 ample and comfortable standard cabins and 8 suites, the Napo Wildlife Center complex offers the most comfortable accommodations of the Amazon Rainforest in Ecuador and unique opportunities explore the treasures hidden in the forests and creeks of the jungle.

LIFE IS COMFORTABLE AT AMAZON JUNGLE:
Located in a privileged area of the Ecuadorian Amazon, the Napo Wildlife Center is one of the largest eco-lodges in the Amazon Rainforest in Ecuador. The typical local open-air architecture and modern style of the hotel make it the ideal place for an unforgettable jungle experience with luxurious amenities. The Napo Wildlife Center features 20 red thatched-roof huts and a main hall with a 360° panoramic view of Lake Anangu and the surrounding forest.

IN NAPO WILD LIFE CENTER:
Energy is generated by solar panels, industrial batteries, and silent generators, which is an efficient system with minimal environmental impact. All water is appropriately processed to maintain a healthy biome. Every aspect of life has been considered with both our guests and Mother Nature in mind.

PANORAMIC CENTRAL TOWER
A central tower rises above it all to offer you magical panoramic views. This is only one of many observation platforms and common areas designed for guests' recreational use.

Resting areas with comfortable seating options are made complete by splendid views of the surrounding landscape. The restaurant and bar are fully equipped to offer local and international cuisine as well as delicious and refreshing cocktails. A handmade souvenir from our boutique can be an emblem of your unforgettable vacation.
SERVICES
Staff
Our friendly local staff are the backbone of the napo wildlife center experience and are always available to attend to any special needs you may have.
Bar
Enjoy a beer or cocktail. We also have a well-curated wine list including wines from Chile, Argentina and Ecuador.
Wi-Fi
Satellite WiFi is available for a small fee. A single payment will ensure you are connected for the whole stay.
Electricity
Silent, high-efficiency engines generate the energy needed to provide 24/7 electricity at the Napo Wildlife Center Ecolodge. Our eco-lodge has 110 volt electric plugs in each cabin.
Boots & Ponchos
Clean and disinfected bubber boots and rain ponchos are available for all of our guests at the Lodge, free of charge.
Menu
Breakfast: Daily buffet
Lunch: Served menu (appetizer, main course, dessert, and soft drink)
Dinner: Daily buffet including local specialties
Water
Purified, safe drinking water is available at multiple points around the Lodge – there's no need to bring your own bottled water.
Communications
In case of emergency, both cellular telephone and radio communications are available from the Lodge. In addition, each of our guides maintains permanent radio contact with the Lodge during all excursions and activities.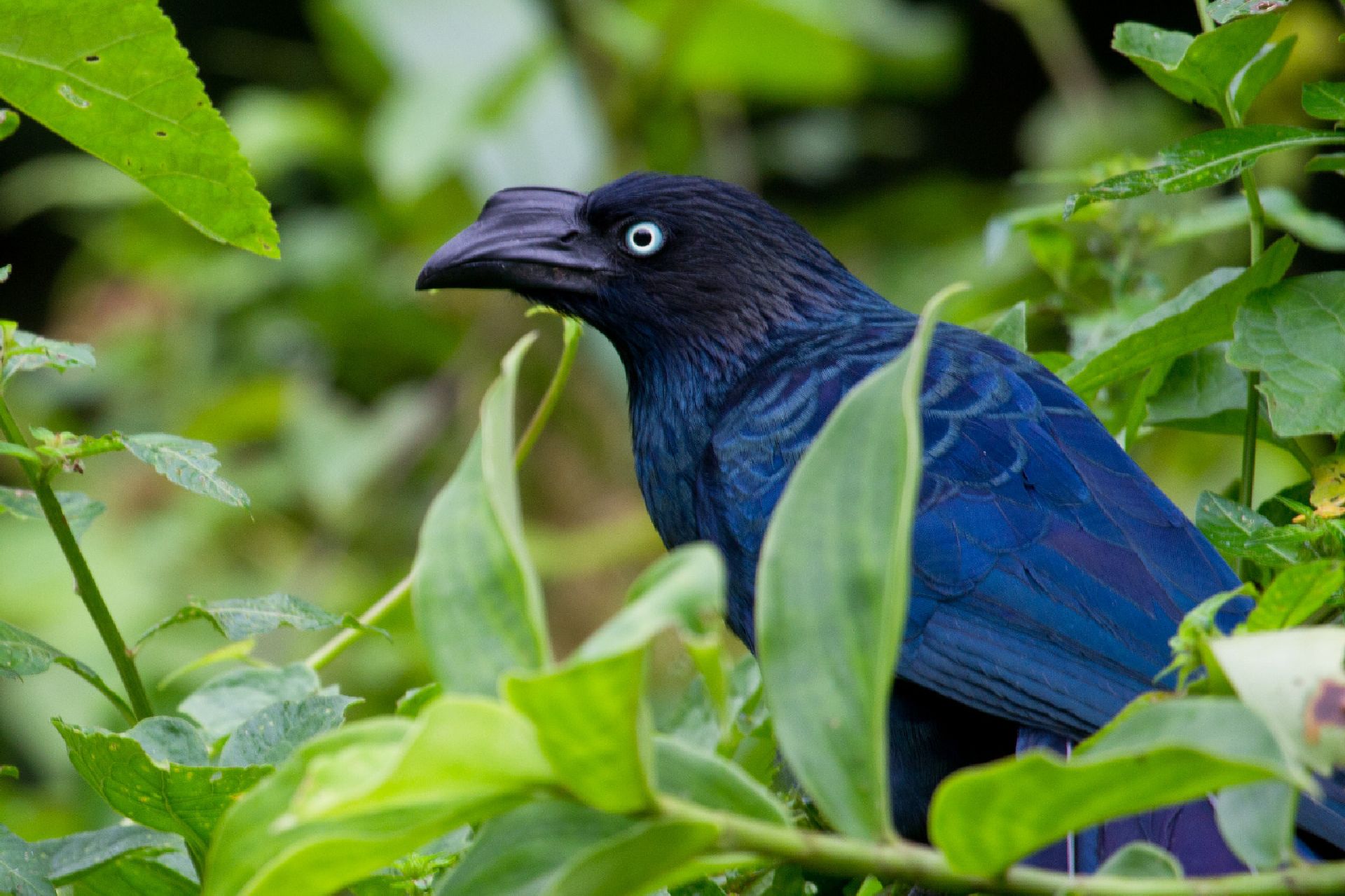 GO BIRDING
5 DAYS / 4 NIGHTS
FROM $1746 P.P
BOOK NOW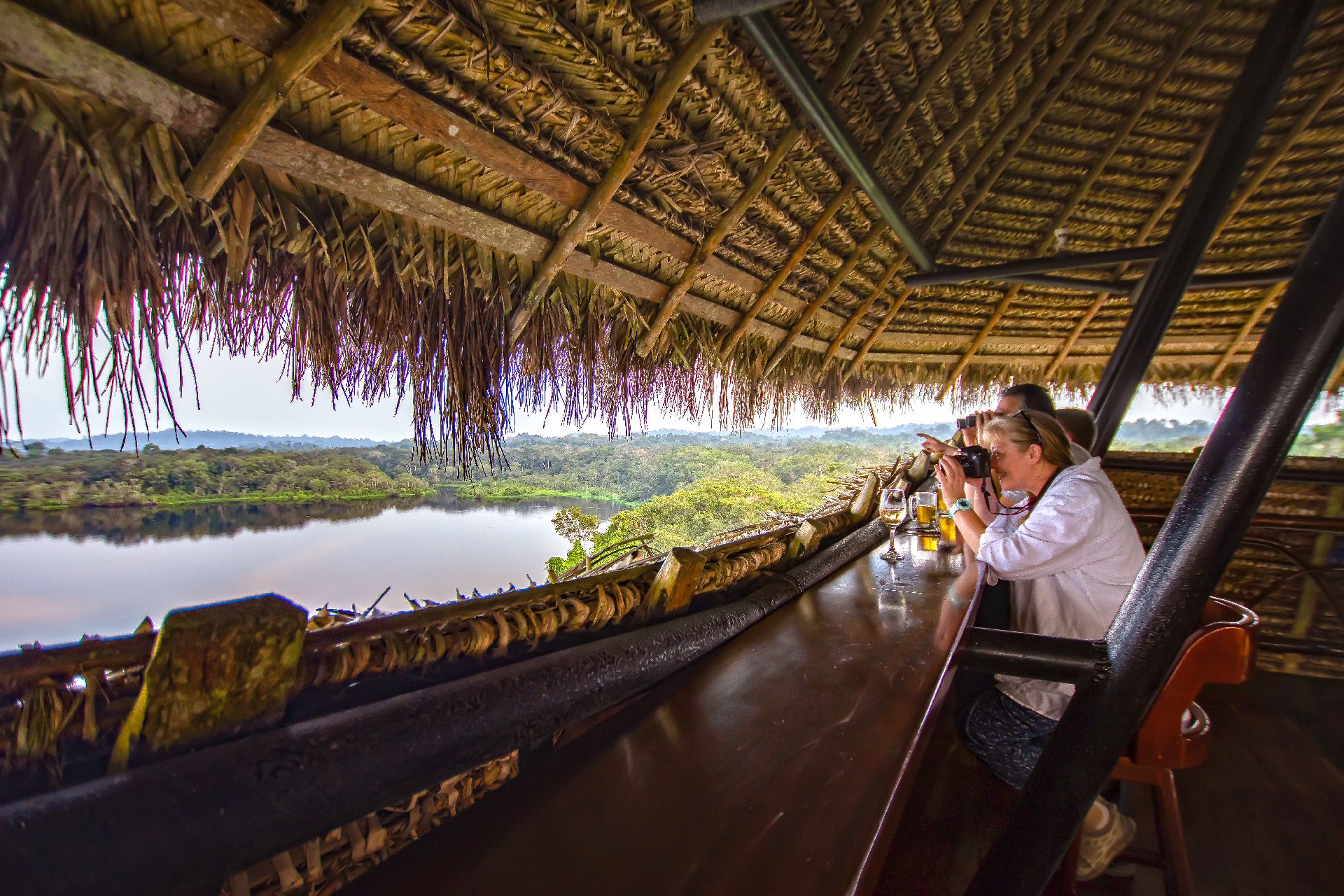 PHOTOGRAPHY
5 DAYS / 4 NIGHTS
SPECIAL PRICE
BOOK NOW
SAMPLE PROGRAM
Departure from Quito in the morning and travel to the Añangu community. We take out the cameras when we reach the black water "Añangu" stream. After brief instructions and advice, we start taking photos on our the way to the majestic Napo Wildlife Center.

Arrival and check-in at the lodge. Photography from the NWC tower at sunset, followed by a delicious dinner. We will then talk about all of the possible activities to do during the next few days at the lodge.

You can choose from the following activities for a full combination of experiences during sunrises, mornings, afternoons, sunsets, and nights. Many can be combined and repeated depending on the weather and the interests of the group. There are plenty of options to choose from whether you are staying for a 3, 4, or 5-night tour.
DAYLIGHT ACTIVITIES:
SUNRISE ACTIVITIES
• Sunrise in the hotel tower (1 to 3 hours)
• Dawn in the NWC canopy tower (30 min to 1 hour duration)
• Parrot clay licks and Kuri Muyu Cultural Center (all morning and lunch)

MORNING AND AFTERNOON ACTIVITIES
• Hike a trail leading to the tower (2 to 4 hours)
• Blackwater creek and lake for otters, caimans, monkeys and birds (2 to 4 hours)
• Monkeys and birds arround the lodge
• Macro photography on the trail behind the lodge
NIGHT ACTIVITIES AND TALKS:
NIGHT ACTIVITIES
• Night walks on the lodge trail to photograph amphibians, reptiles, and insects
• Night walks on the path to the tower to photograph amphibians, reptiles, and insects
• Observation of alligators and frogs around the lake
• Talks (detailed below)

TALKS ABOUT
• How do I use my camera?
• Essential tips to achieve a good photo in the jungle
• Photographic composition
• Storytelling
• The correct use of flash
• Post-processing and cataloging your images
• Conservation Photography
• Photo criticism workshop and portfolio review
RATES FOR
4 DAYS / 3 NIGHTS PROGRAM
RATES FOR
5 DAYS / 4 NIGHTS PROGRAM